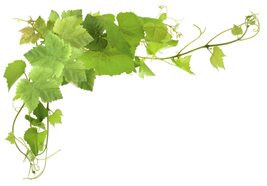 September 2nd
The LORD is My Helper
Hebrews 13:5-6
. . . for he hath said, I will never leave thee, nor forsake thee. So that we may boldly say, The Lord is my helper, and I will not fear what man shall do unto me.
God Will Never Leave You
The Bible tells us in numerous places that the LORD will never leave us. This is one of the truly great and comforting promises of the word of God.
Boldly Say
In this verse, the writer says that because the LORD has promised to never leave, we may boldly say, or confess openly, that the LORD is our helper, and that we will not fear. He takes the promise beyond its written form, and into a personal confession of truth.
What is Confession?
We often think that confession refers to something negative, such as the confession of sin. And, of course, there is a time and a place for that. However, the word translated in this passage as "boldly say" simply means to say, to speak, or to affirm vocally. One of the best kept secrets in Christianity is that faith takes hold of the promise of God when we boldly declare it as if it were the truth, which, by the way, it is.
Lay hold of the promise of God today, by boldly declaring that the promise is true, not just a Biblical truth, but true in your life, and let the promise of God become your personal reality.