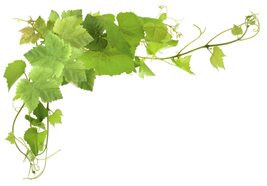 September 10th
Whom Shall I Fear?
Psalm 27:1
The LORD is my light and my salvation; whom shall I fear? the LORD is the strength of my life; of whom shall I be afraid?
Fear is an Enemy
The Bible tells us that fear has torment. Fear is an enemy that can torment us, if we let it. And because fear is the opposite of faith, it nearly impossible to have faith in God when we are experiencing fear.
Fear came into the world with the fall of man, when Adam sinned against God. The LORD called out and asked Adam where he was, and Adam answered that he had been afraid, and had not answered the LORD, because he was naked. Fear was the first thing Adam experienced after he had broken fellowship with God. It only stands to reason that returning to fellowship with the LORD is the way to break the power of fear.
The Strength of My Life
In this verse of Scripture in Psalm 27:1, the Psalmist asks the questions "Whom shall I fear?" and "Of whom shall I be afraid?" He can ask these questions because he has made the LORD his light, his salvation, and the strength of his life. We can do that as well.
Take time to seek the LORD daily in His word. Draw near to His promises, put trust in them, and let fear take its place in subjection to the God of Peace.