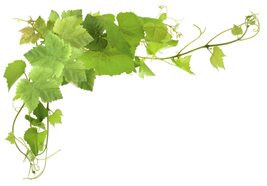 August 30th
Call Upon the LORD
Psalm 18:3
I will call upon the LORD, who is worthy to be praised: so shall I be saved from mine enemies.
I will call upon the LORD
What does it mean to call upon the LORD? Well, it means a number of things, but it certainly means to cry out to Him in time of need through prayer. In this Psalm the writer is facing enemies that have risen against him.
Worthy to be Praised
What is praise? Several Hebrew words are translated as "praise." This particular word in Psalm 18 means to shine, to boast, to give glory to. In simple terms, it means to tell Him how good He is, to boast in the way He has blessed, and to give Him honor and credit for what He has done. This verse in Psalm 18 says that He is worthy or deserving of this type of praise.
He is Mighty to Save
God is a deliverer. He rescues those who call upon Him. Giving the LORD thanks for what He has done is a powerful form of prayer in and of itself. This passage of Scripture tells us that through the giving of thanks we will be delivered from those who come against us, whether spiritual enemies or natural.
Take time today to acknowledge the LORD's goodness and His blessing in your life. Count your blessings. Name them one by one. God has promised to deliver those who praise Him.