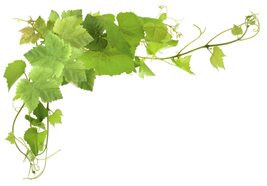 September 1st
Resist the Devil
James 4:6-7
But he giveth more grace. Wherefore he saith, God resisteth the proud, but giveth grace unto the humble. Submit yourselves therefore to God. Resist the devil, and he will flee from you.
What is the Meaning of Grace?
Grace is more than God's unmerited favor. It is also His divine ability. The ability to overcome the adverse situations of this life is by His grace, the grace that He gives to the humble.
What does Humility Mean?
Humility, in the Bible sense, is embracing the promises of God, the word of God, as our source of truth and reality. The Bible tells us in one of the Psalms to trust in the LORD, and to lean not to our own understanding. That is what submitting ourselves to God is about.
What Does It Mean to Resist the Devil?
The devil, through our own natural thinking, endeavors to convince us that our circumstances indicate the way things are, even though they are in contradiction to what the word of God promises.
Humble Yourself Before the LORD
Lean toward the promise of God today. Resist the devil's version of what your situation is, and believe God, that His word is true. Resist the devil, refuse to buy into his lies, and he will flee, and the circumstances will begin to line up with God's promise.