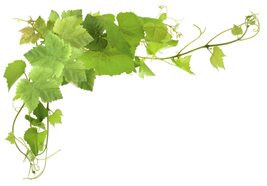 August 25th
Wait on the LORD
Isaiah 40:31
But they that wait upon the LORD shall renew their strength; they shall mount up with wings as eagles; they shall run, and not be weary; and they shall walk, and not faint.
Renew Their Strength
One thing stands out clearly in this verse. And that is the idea that strength comes from the LORD. Yet too often that's the last place that we look for strength. The LORD does not expect us to walk in our own strength, but in His.
Soar Like an Eagle
An eagle spreads his wings and mounts the wind. He soars high in the atmosphere, not on his own strength, but on the strength of the wind. One who waits upon the LORD will mount up on the wind of God's Spirit, and be lifted to a higher spiritual place.
Wait Upon the LORD
The word translated "wait" in this passage means to linger for, or to look for eagerly. So, it involves looking for the LORD. How better to do that than to get alone with Him and ponder His word?
Rest in the LORD
Are you weak today? Do you need a recharging of vitality? Get alone with God. Search His word and meditate in it. Look for the LORD to reveal His truth to you. Commune with Him in prayer. Rest in the LORD and receive His strength.