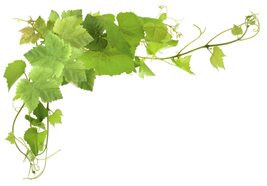 February 1st
Saved by Mercy
Titus 3:5 Not by works of righteousness which we have done, but according to his mercy he saved us, by the washing of regeneration, and renewing of the Holy Ghost;
Salvation by Grace
The concept of salvation by grace is difficult for the natural mind to accept. We have been taught from childhood that nothing comes free in this life. It all must be earned, and some might add, by the sweat of your brow. Yet the Bible teaches us that God's salvation cannot be purchased or earned. It is referred to as the free gift of righteousness. Under the law of Moses men struggled to earn their way into God's favor by keeping and doing all the commandments of the law. Yet it was to no avail., as no one attained to righteousness through the law.
Not by Works
Psalm 14:2 The LORD looked down from heaven upon the children of men, to see if there were any that did understand, and seek God.
Psalm 14:3 They are all gone aside, they are all together become filthy: there is none that doeth good, no, not one.
Though many had diligently endeavored to keep the law of Moses and attain a righteous standing with God, none had achieved that goal. The verse we are looking at in Titus 3:5 tells us that it is not because of the good works of righteousness that we have done that God has saved us, but according to His mercy.
Saved by Mercy
Mercy is defined by Oxford Languages as forgiveness shown toward someone whom it is within one's power to punish. Mercy by definition is kindness given to someone who does not deserve it. It is by the Lord's undeserved and unearned kindness that we are saved, and by nothing that we have done to gain that kindness.
Romans 4:4 Now to him that worketh is the reward not reckoned of grace, but of debt.
Romans 4:5 But to him that worketh not, but believeth on him that justifieth the ungodly, his faith is counted for righteousness.
The reward of salvation that we have from God is not accounted to us because we did something to earn it. It is accounted to us because we believe on Him Who justifies the ungodly. That faith that we have in Him is counted as our righteousness. It is the righteousness of faith.
Rejoice today that God has not required us to perform good works to gain favor and acceptance with Him, but He has called us instead to believe in His mercy and kindness, and to receive the free gift of righteousness through faith in the finished work of Jesus Christ at Calvary's cross.