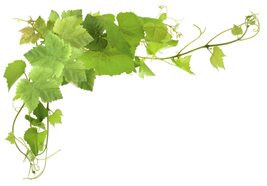 August 11th
Delight in the Lord
Psalm 1:2
But his delight is in the law of the LORD; and in his law doth he meditate day and night.
Blessed by God
This verse is speaking of the blessed person who does not conform to the ways of this world, but instead delights in the law of the LORD, which, simply put, is the word of God. And in the word of God he or she meditates day and night. There is power in meditating in the word of God.
What Does Meditate Mean?
To meditate in the word of God is simply to take time to ponder upon what it says. Most folks don't do that. It's one thing to read the Bible, but it's another thing to contemplate and ponder the meaning.
How to Meditate on the Word of God
One good way to meditate in the word is to write down a Scripture verse in a note pad or journal, and then begin to write down what it means to you, and then write down questions that may arise while pondering. Use a Concordance to get a clear understanding of the meanings of the words, and write those meanings down also. As you do this, nuggets of truth you had not thought of before will begin to be revealed to you, by the Holy Spirit.
Delight Yourself in the LORD
Take time to delight in the law of the Lord. Take time to feed upon and meditate in the word of God today.